In line with the Government's Policy Guidelines on Social Distancing compliance and to minimize the spread of the COVID-19 virus we have introduced some measures to be followed during the time of collections and deliveries of Balikbayan Boxes.
Customers are encouraged to (IF POSSIBLE) push your Balikbayan Box/es towards the main door of your house.
If unable to do so please make it sure that your hallway or our access is clear. This is to maintain less contact with your household items, furniture and any person on the house. (two metre distance or  wearing a gloves and facemask if possible)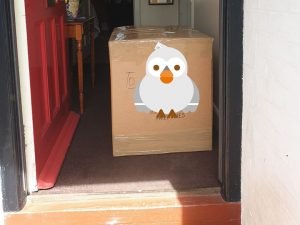 We also encourage and advice you to pack your boxes in the garage where we have an easy access is possible if you have one.
The invoice declaration form should be filled in and ready to hand during the day of collection.
If possible, please pay by Bank Transfer. If this is not convenient to you, then please prepare the exact amount of money and place it in an envelope ready during the day of collection.
All Driver's and Collectors have their own basic PPE with them in the Van.
To protect our Customer during the time of collection the Driver and Collector are wearing those required PPE.
For Booking Customers: You are strongly advised to please inform us ASAP if you have tested positive or if you got the symptoms of the virus. We will re-book you when you are well enough and fully recovered.
These measures may modify under the Government Policy on Social Distancing compliance and may lifted until we are free from this COVID19 corona virus.
Please feel free to contact us if you have any queries about these social distancing guidelines.
Alvin: 07808792214
Rhod: 07828390650

info@balikbayanboxuk.co.uk
Stay safe and healthy. Please wash your hands and practise social distancing.
Thank you very much
#balikbayanboxuk #balikbayanboxukltd